The CertainBass Super 5
Our five strings have put us on the map.  The CertainBass 5 is the bass chosen by Tad Kinchla of Blues Traveler, Jay DeMarcus of Rascal Flatts and Mark Peterson of Casandra Wilson and James Blood Ulmer. 

These  are bassists who can have any bass they want for any price, and they choose CertainBass.   Many companies give basses away just to have a notable artist photographed with their bass and some kind words about their bass, but then you never see that artist really play that bass; it's a phony endorsement.  We don't do the free bass, sponsorship-endorsement dance - everyone mentioned here paid full price for their basses, and they love them so much, they give us their endorsement for free. 

Here's what Mr. DeMarcus says about his CertainBass,  "Wanted to tell you I played the bass you made for me in the studio today, awesome axe!  Thank you so much, what a great feeling, great sounding instrument!  Love it.  It tracked like a champ.  Engineer loved it.  Sounded amazing, color is amazing and plays like a dream.  Appreciate your craftsmanship and grateful to you."  This is the exact bass he's talking about:

Standard body wood is alder in the tradition of the early Fender basses.  Each body is hand-shaped for a total absence of a machined look.   You can have (just about) any color you want from classic sunbursts, natural exotic wood grains or classic colors from the 50's and 60's like Seafoam Green or Candy Apple Red, we do just about every color Fender did back in the day and then some.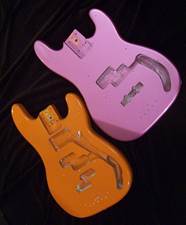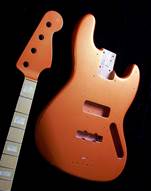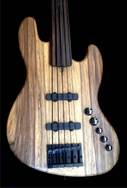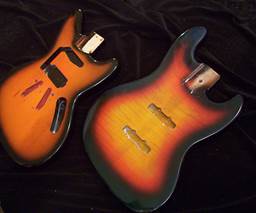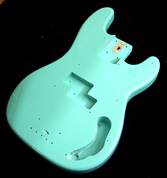 Choose rosewood, maple or ebony fingerboard with block inlays and binding, dot inlays or no inlays with or without binding.  Graphite stabilizing rods are standard equipment for the solid feel everyone loves and unmatched stability which translates rarely having to adjust your truss rod.  This is especially important to the touring bassists who can experience extreme climates from one day to the next.  We use more expensive graphite rather than steel in order to keep the weight down.  We didn't make 5 string basses for quite awhile knowing that when we do, we must conquer the problems of dead spots, chiming, neck bow and other issues due to the increased load of the 5 strings compared to 4.  Guess what?  We did it.  In your choice of a 20 or 22 fret neck, too!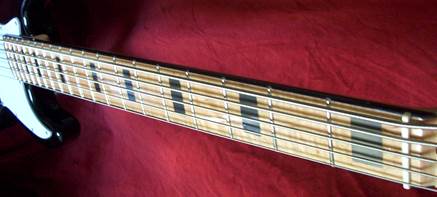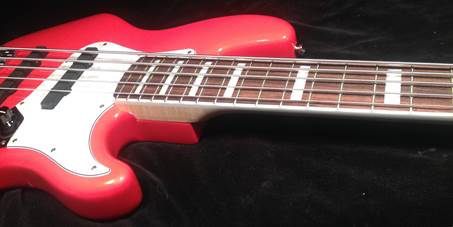 Tuning keys are Hipshot Ultralite USA "lollipop" tuners in nickel, but you can opt for cloverleafs or "Y" style as well.  Standard on every CertainBass my handcut bone nut.  Ultralites help to keep things light as well as balanced.  We don't like heavy basses, and we certainly cannot tolerate basses that do the neck dive.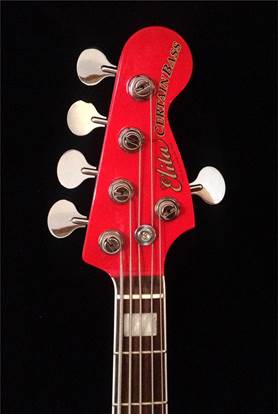 .........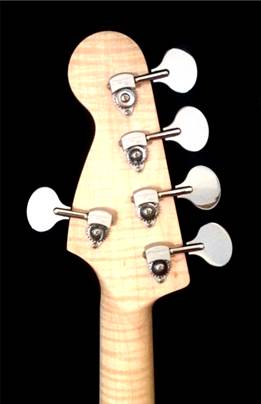 Leo Quan "BadAss" bridge, Schaller or HipShot bridge.  Availability is sometime an issue with Quan and Schaller, but we usually find exactly your preference, perhaps not from our distributor, but we'll search the ends of the earth to get what you absolutely must have.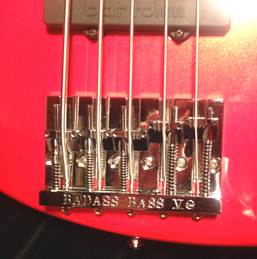 We believe the most musical of pickups for bass are Bartolini 9J's with their robust lows and mids and a softer midrange edge than stock Fender style pickups.  Also fully hum-canceling!


The standard electronics are the Jazz classic neck pickup volume/bridge pickup/master high end roll-off.  All CertainBasses utilize CTS pots, Switchcraft jack, black and white vintage style cloth covered wire and Orange Drop capacitor for dependability and warmth of tone.  You can also choose your favorite Varitone configuration at no extra charge (limited time only) for a ton of tone control totally passive, no batteries ever needed making our electronics 100% dependable never fail.   Complete shielding to assure hum-free operation regardless of environment.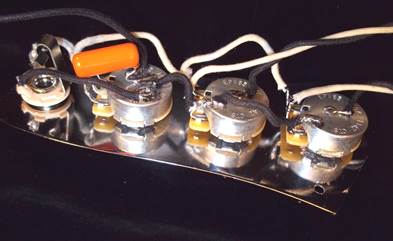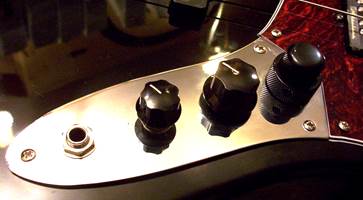 Order yours now and give us 6 to 12 weeks to have in your hands the best 5 string Jazz style bass you ever played!  You will see why CertainBass is the best kept secret among legendary bassists including the legend that's in you!
BUY NOW $2650