Introducting The Svelte Bass
Svelte, (adjective): slender and elegent, lithe, having clean lines, sleek.
The Svelte is my dream bass. The first of CertainBass orginal designs to see the light of day. The Svelte may or may not look like a traditional instrument., but all CertainBasses function as vintage Fender, the feel, the sound. Once you get tuned up and your sound set, close your eyes and you're playing your favorite vintage bass.
What is your favorite vintage bass? We have a Svelte version of it.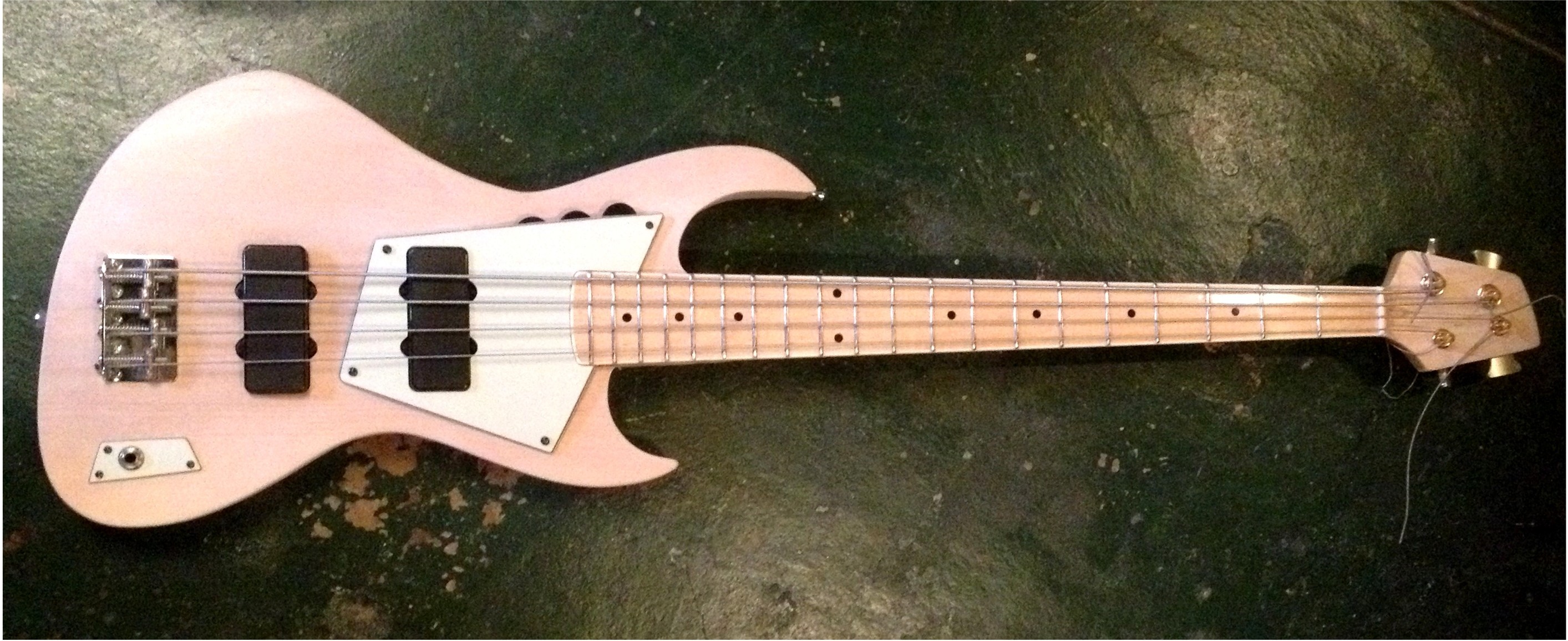 Standard body wood is alder in the tradition of the early Fender basses.† Each body is hand-shaped for a total absence of a machined look.†† You can have (just about) any color you want from classic sunbursts, natural exotic wood grains or classic colors from the 50ís and 60ís like Seafoam Green or Candy Apple Red, we do just about every color Fender did back in the day and then some.
††