The CertainBass Model '63

No compromises retaining vintage appearance, feel, sound and integrity.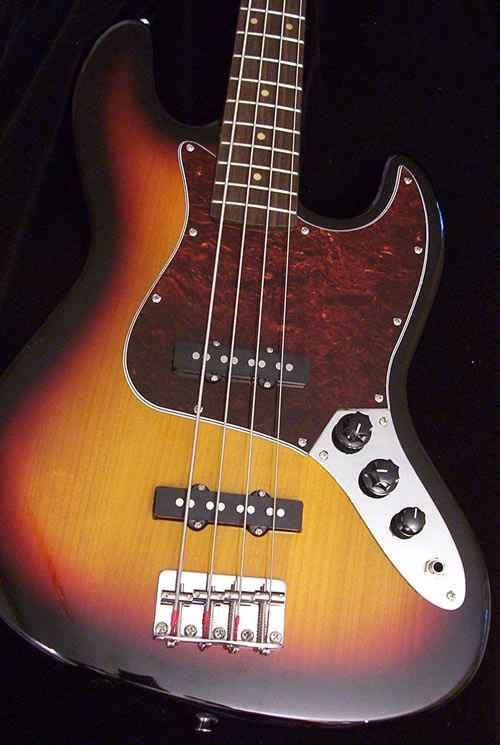 Like the best of the best old basses, we offer you the Model '63 at $1450. This bass replicates the early 60's Fender Jazz bass, the most recorded bass in history, and is more authentic in every detail than today's American Fender.
---
Solid alder body finished in Vintage Sunburst or Piano Black (both finishes are CertainBass proprietary colors). Tortoise/black/white/black laminate pickguard or your choice of black or white pickguard. Many other colors of bodies or pickguards are available, please ask.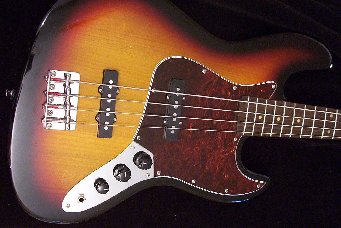 Rosewood fingerboard on hard rock maple neck with Phillips truss rod adjustment at the heel and licensed Fender shaped headstock. Our fingerboards are thick slabs of rosewood rather than the thin veneer Fender began using in 1962 as their cost cutting move.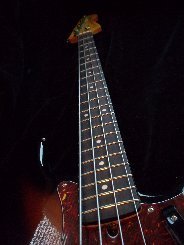 Fender's model 60's Custom Shop pickup modeled after what Jaco had in his bass. Warm and fat Jazz bass tone.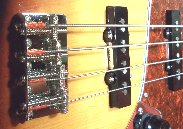 Vintage style threaded saddle bridge, a very important vintage detail. Fender doesn't even use these on their American Fenders. They're nice because you can easily adjust your string spacing even on the fly. This is also popular with studio owners who buy CertainBasses for their studio, since different bassists have varying preferences for string width.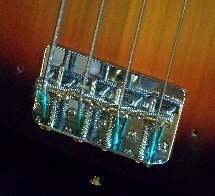 Reverse tuners in nickel. This is something most luthiers (including Fender) won't include because there are 16 routings that are required for the tuners to lay flat. Not to mention 16 screws and screw holes. But this is what they had back in the day and a very important vintage detail that makes you feel you have a vintage bass in your hands. Many of our bassists believe the large plate tuners contribute to a fatter tone. Also notice the detail of the third strap button that was found on Fender basses in the 50's and 60's. Of course no one uses it, but it is a vintage detail generally overlooked nonetheless.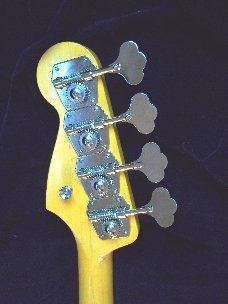 All CertainBasses have my exclusive handcut bone nut.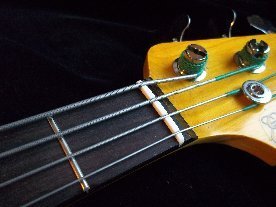 Fender classic black set-screw knobs.
All pickguards and bodies are notched for easy, non-destructive truss rod access. At Certainbass we believe one needs to be able to adjust the truss rod on the fly without removing the pickguard for truss rod covers. Most often I'll discover the need to adjust my truss rod right before taking the stage, and I want to do it easily and quickly.


All CertainBasses have CTS potentiometers, Switchcraft jack, Orange Drop .047uf capacitor, full shielding and the greatest attention to detail in the black and white cloth covered wire exactly what Leo used back in the day. These are the electronics in vintage basses that have stood the test of 60 years of time!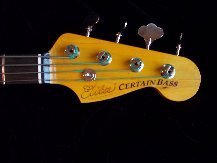 So there you have it! Hand-built vintage detail for less than an American Fender!