At $782 this is our huge bang for the buck, and we offer it in a Jazz or P style. Here's what she is: alder body, thick slab rosewood fingerboard on hard rock maple neck with dot inlays our vintage feel oil finish (feels like an old pool cue), Phillips truss rod adjustment at the heel just like early 60's Fenders. Includes my hand-cut bone nut, the crown jewel of any CertainBass. Keeping the price down by using a standard Fender bridge, CertainBass New Standard handwound pickups and tuners. My standard parts are high quality, and they're what I use for the basses I make for myself. Standard on all CertainBasses are CTS pots, Switchcraft jack, vintage style cloth wiring and full copper shielding. 100% never fail, dependable. Also standard on all CertainBasses is my proprietary build techniques and great set-up for unbelievable playability few can rival. You have your choice of Jazz or Precision neck dimensions (Jazz necks on P basses are very popular). Maple fingerboard adds $65. Your choice of sunburst or black with some other colors available from time to time, just ask. We provide the finest custom finishes in any color you want for an additional charge, matching headstocks, too.
Gee, I'm making a bass that plays like butter, sounds like the gods and looks like you walked into a music store in 1963 for less than a used Sadowsky or Lakland, less than American Fender? Less than Mexican Fender in some cases? Size does matter, and my smaller business is better for you. My prices are based on my cost. They're NOT based on the most that can be weezled out of you like other bass companies do. I make these babies and make them play great.
This is our intermediate bass model for students and professional musicians on a budget. Same necks and bodies as our top of the line and the same proprietary build techniques and set-up. Owing to our judicious buying, we've developed a collection high quality import components personally road tested and selected by David himself, "I don't put anything on any bass that I don't use myself."

Solid alder body finished in Piano Black (CertainBass proprietary color) or sunburst. Other colors in stock, different ones at different times, please ask.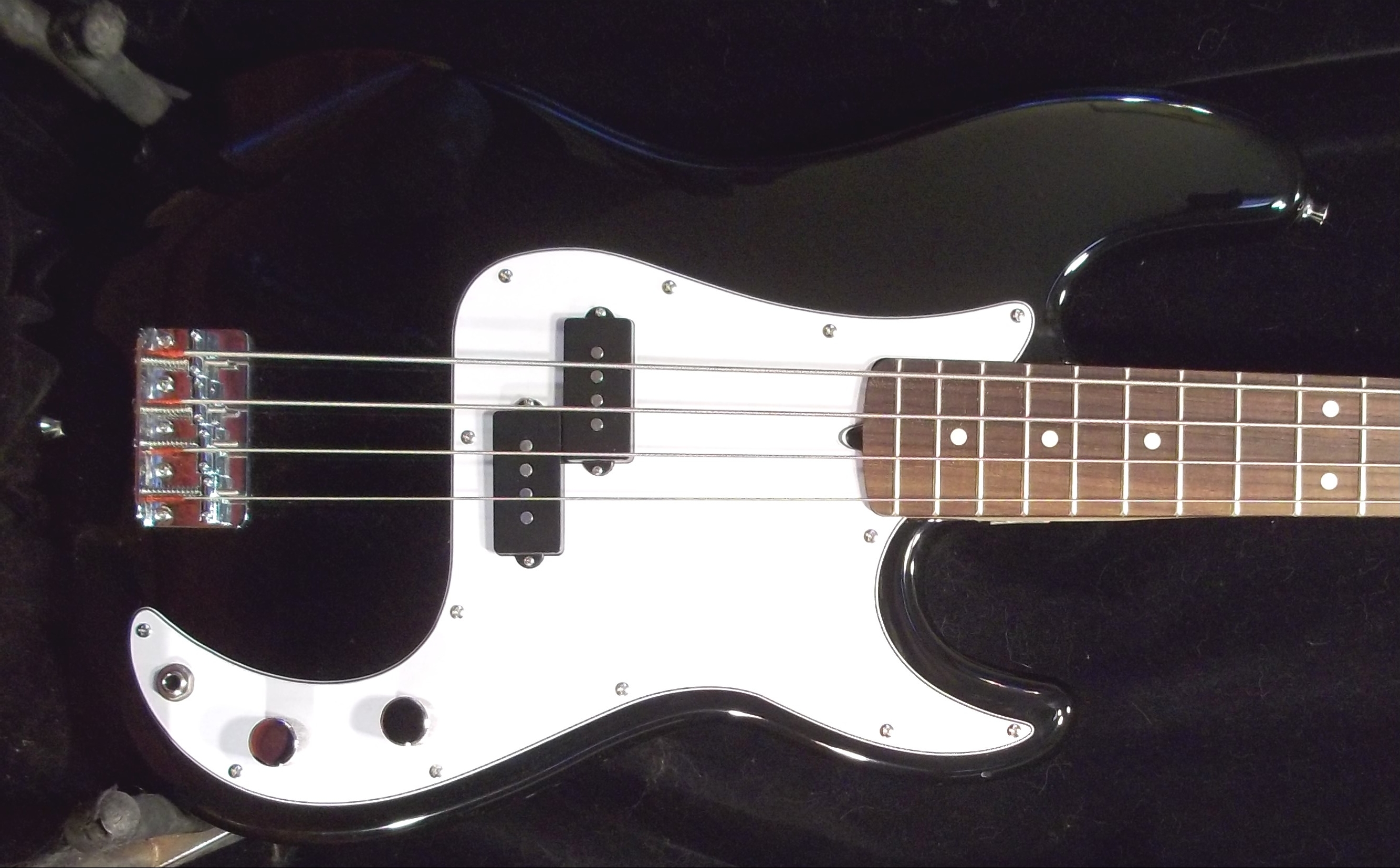 Three-ply laminate white/black/white pickguard or black/white/black. For other colors of bodies or pickguards, please ask.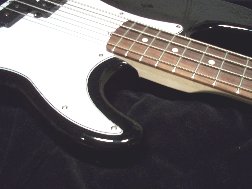 Rosewood fingerboard on hard rock maple neck with Phillips truss rod adjustment at the heel . Oil finish assures a vintage "old pool cue" feel. Our fingerboards are thick slabs of rosewood rather than the thin veneer.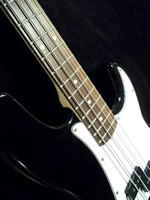 Licensed Fender shaped headstock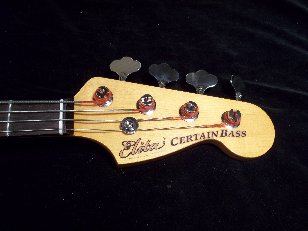 CertainBass "New Standard" pickup hand-wound to our specs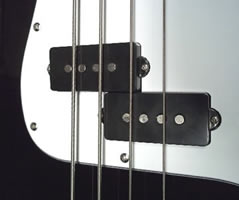 Fender bridge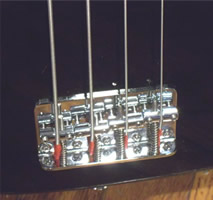 Vintage style cloverleaf open gear tuners, smooth turning hold tune rock solid.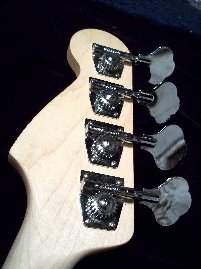 All CertainBasses have my handcut bone nut, a CertainBass exclusive.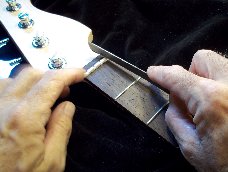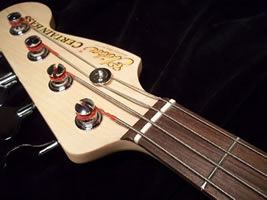 Classic barrel knobs in nickel, like the old Fenders.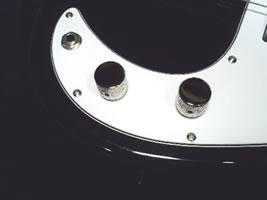 Pickguard and body is notched for easy, non-destructive truss rod access. At CertainBass we believe one needs to be able to adjust the truss rod on the fly without removing the pickguard or truss rod covers. Most often I'll discover the need to adjust my truss rod right before taking the stage, and I want to do it easily and quickly.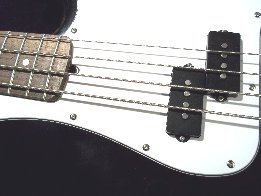 All CertainBasses have CTS potentiometers, Switchcraft jack, Orange Drop .047uf capacitor, full shielding and the greatest attention to detail in the black and white cloth covered wire exactly what Leo used back in the day. These are the electronics in vintage basses that have stood the test of 60 years of time!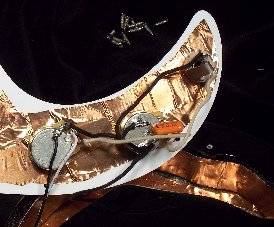 ---
david@certainbass.com or 314 762 0902
Return to Home Page